What is ALPHA?
Alpha is a clothing brand that stands for active, dominant and leader of the group. The collections are created for the young generation and middle-aged people with a taste for luxury and natural products. The brand itself stands for being alpha and makes the consumer stand out and confident.
Our clothing is proudly manufactured in Myanmar with eco-friendly fabrics that are Biodegradable because the materials used are Cotton, Linen, Lotus Silk and other biodegradable materials. In Myanmar, many people like to wear t-shirts and shirts on a daily basis. The design of ALPHA is simple so that they are easy to style and wear to every occasion.
The core value of Alpha is not only about user central but also environmental conservation. Thus, Alpha uses such natural things as cotton, linen and coconut shell buttons to make the products biodegradable. Overall, alpha is ready to fiercely compete in the red ocean market.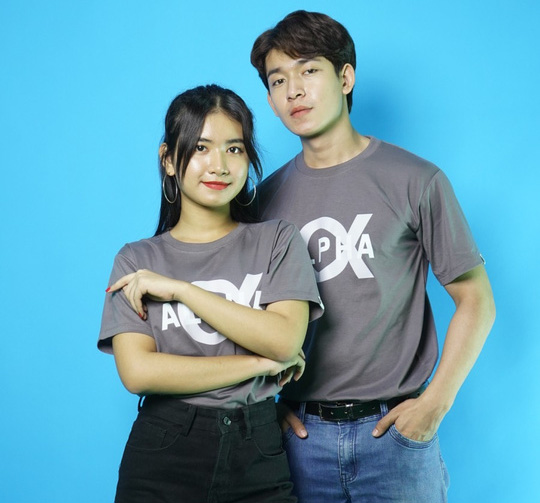 ALPHA Clothing introduced the ALPHA T-shirt with 12 different colors. Alpha T-shirt is well designed to be able to wear a daily basis in tropical regions. The main material of the Alpha T-shirt is cotton and it makes the consumer more comfortable and suitable for the tropical region.
Also, cutting and overall design are specially made for local people's body structure. T-shirts like Alpha T-shirts are used both daily and on several occasions.
Especially young people between 20-45 like to wear them when they go to work, hang out with friends, work out at the gym, and so on.
The design itself break the traditional culture of collar stick shirts. V-shape design around the neck make the consumer stand out as an alpha male. The main material used for textile is cotton and buttons are made from coconut tree to make the shirt biodegradable. Therefore, it makes the consumer more confident, comfortable and relax.
V-shape shirts are especially used to go to work, casual meeting business conferences that are good to show what is alpha meeting, business conferences that are good to show what is alpha males looks like. Bars, Clubs and parties that are good for socializing and networking are a must.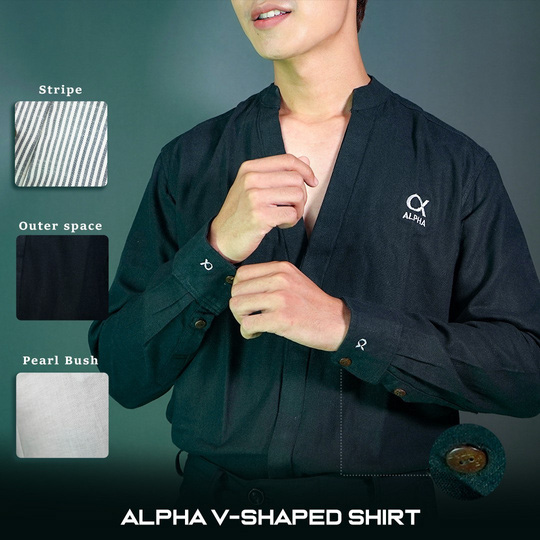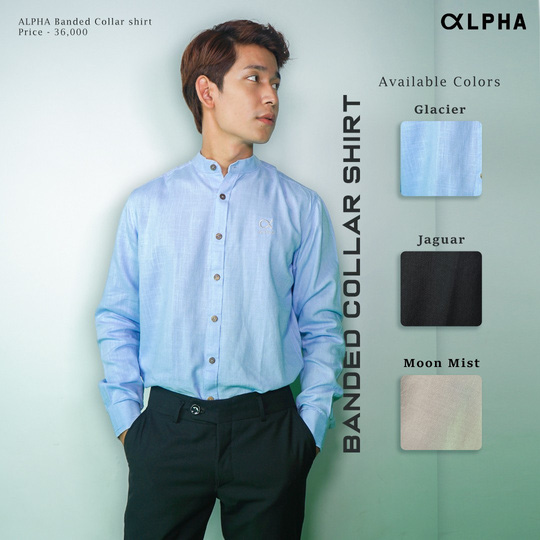 The design is well-made for both traditional and modern design. Try to keep the traditional culture while trying to modernize its design and style. Cotton and Linen are used for textiles and coconut tree is used for buttons. Cutting and overall design are specially made for local people's body structure. Myanmar people wear the stick collar shirt as one of the traditional clothes.
It can be worn both on formal and casual occasions. Not only young people but also elders like to wear stick collars for traditional, formal, and religious occasions such as wedding ceremonies, business meetings, seasonal religious festivals and so on.
Moreover, young people wear it on daily basis and on different occasions.