1. COCOHEALTH
Product Description - Cold pressed organic Extra Virgin Coconut Oil (Modified Fermentation Method)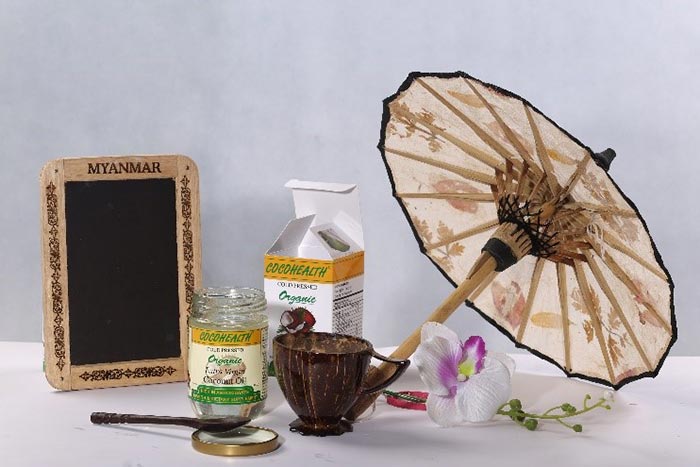 Cocohealth is an excellent, high quality extra virgin coconut handcrafted by cold pressed modified natural fermentation method at a FDA approved production Facility. Due to the use of free range organic coconuts, freshness, careful handling in all stages of processing and following all GMP standards, our Cocohealth has less FFA (i.e. free fatty acid) and more MCTs (Medium Chain Triglycerides) than average VCO. Therefore, it rivals any other virgin coconut oil for in taste and quality hence the word 'extra', but retains a mild coconut flavor and aroma. It is purely organic, as Myanmar coconut trees are free range in nature and none of the coconut farmer uses fertilizers and other chemicals. This oil is crystal clear and colorless in the liquid state and an immaculate White when solid. No chemicals or heat are used in any stage of the process.
Product Description – Night Serum for Skin and Hair Care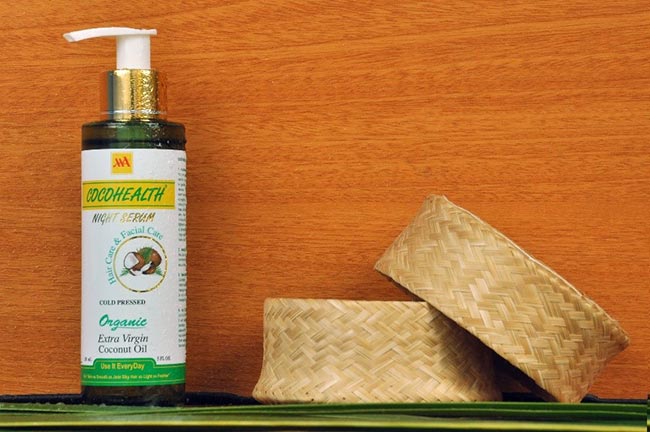 99% of Mechanically (Cold Pressed) Naturally Unrefined Extra Virgin Coconut Oil by Modified Fermentation (Gravity Separation) method of all VCO producing methods. Only Free0ranged and (Certified) 100% Organic Myanmar coconuts are processed. And 1% floral fragrance.
Product Description - Cocohealth 70% Alcohol Hand Sanitizer (75 ml)
"Reduce Risk of Irritation"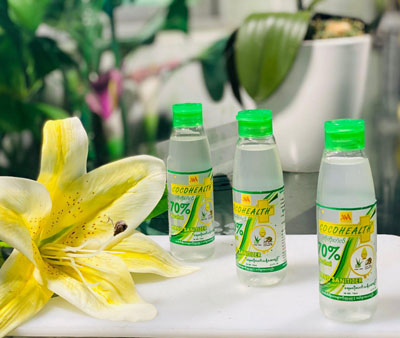 Cocohealth 70% Alcohol Hand Sanitizer with Extra Virgin Coconut Oil, Aloe Essence and Vitamin E.
2. NAWARAT AYER
Organic Kitchen Products, processed at ISO 22000, GMP & HACCP Certified facility. Certified organic by Control Union (EU, USDA, Japan JAS).
Product Description - Cold Pressed Centrifuged Virgin Coconut Oil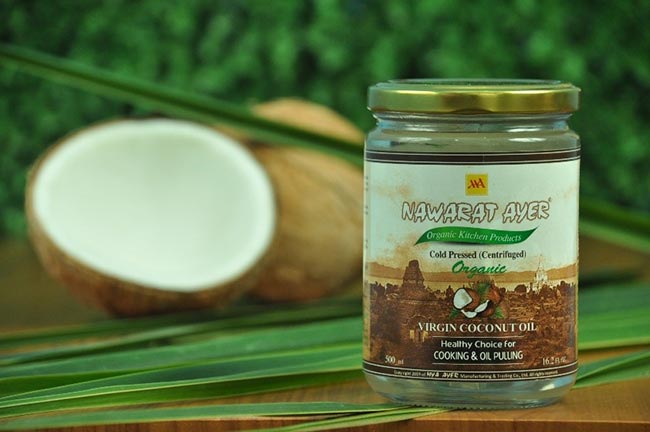 Virgin coconut oil is now generally considered as one of the healthiest oils available in the world for cooking. It contains the natural antioxidant. It can withstand high temperature, so especially ideal for dip flying, baking, grilling and all other type of cooking.
Anti-oxidants, High smokes Point, Light coconut flavor, No Cholesterol,
Product description - Coconut Blossom Sugar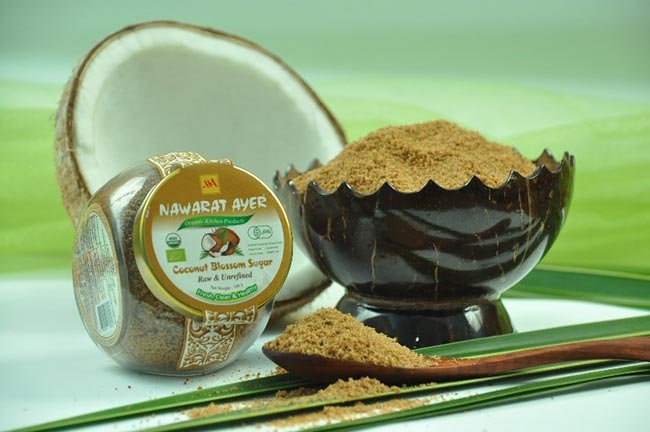 Coconut Blossom sugar is derived from the coconut tree and touted as being more nutritious and lower on the glycemic index than sugar. Coconut sugar is also called coconut palm sugar.
It's a natural sugar made from coconut palm sap, which is the sugary circulating fluid of the coconut plant
Product description - Desiccated Coconut (Full Fat)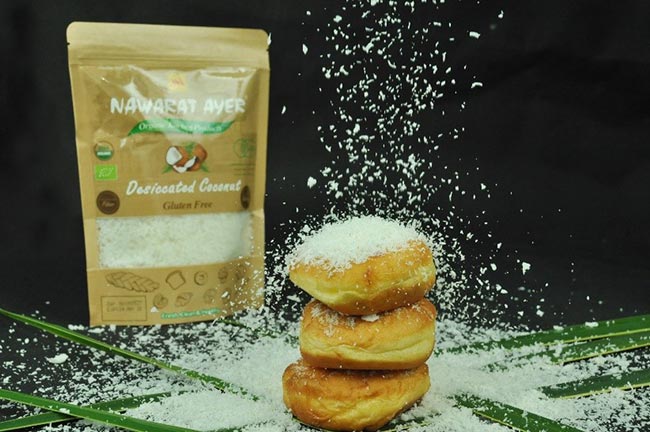 No artificial coloring, flavor, preservatives and sweetener. A substitute for raw grated coconut. Desiccated coconut is delicious eaten by itself as a snack, added to hot or cold cereal, and as an addition to baked goods. It can also be used in smoothies, sprinkled on salads, or stirred into sautéed vegetables.
Product description - Defatted Coconut flour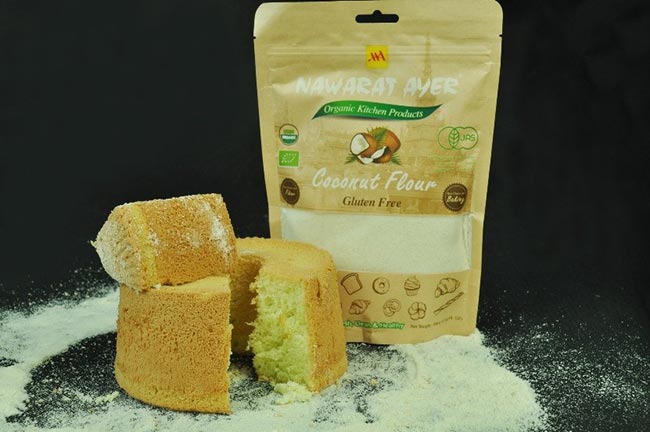 100% certified organic defatted coconut flour. May add in breakfast cereal. Can replace up to 20% of flour called for in a recipe with coconut flour all kinds of baking. Can be used as diet fiber. It has very low fat and unbleached, natural with nice mild coconut aroma. Ideal for baking.
Product description - Organic Red turmeric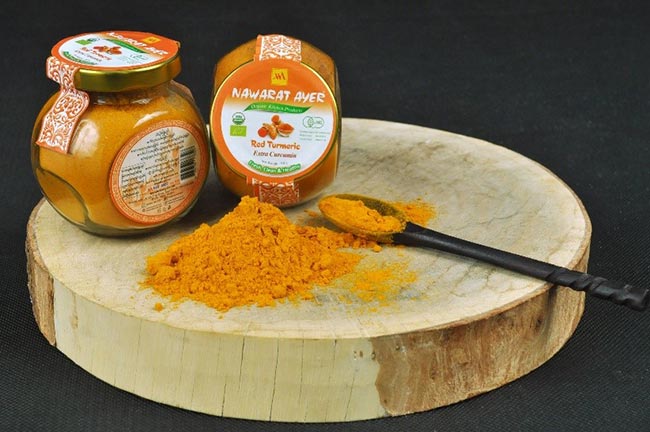 Turmeric may be the most effective nutritional supplement in existence.Many high-quality studies show that it has major benefits for your body and brain.
3. COCONUT MILK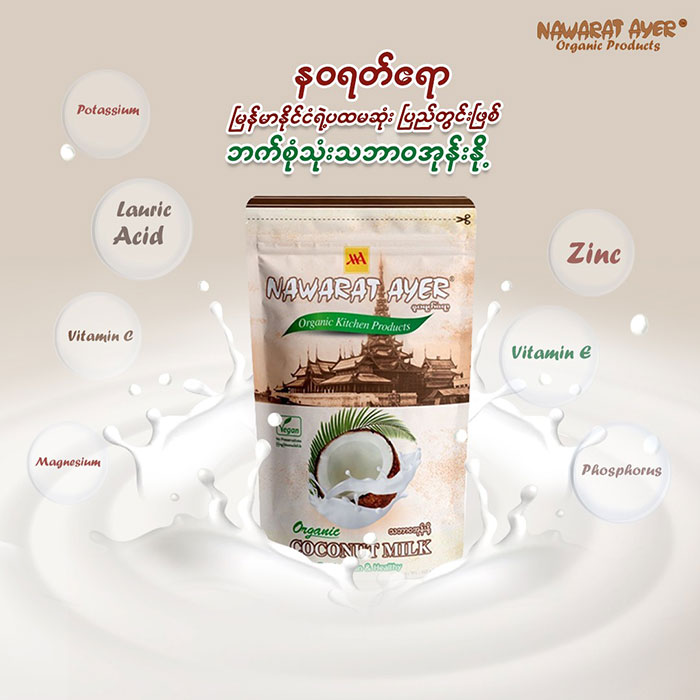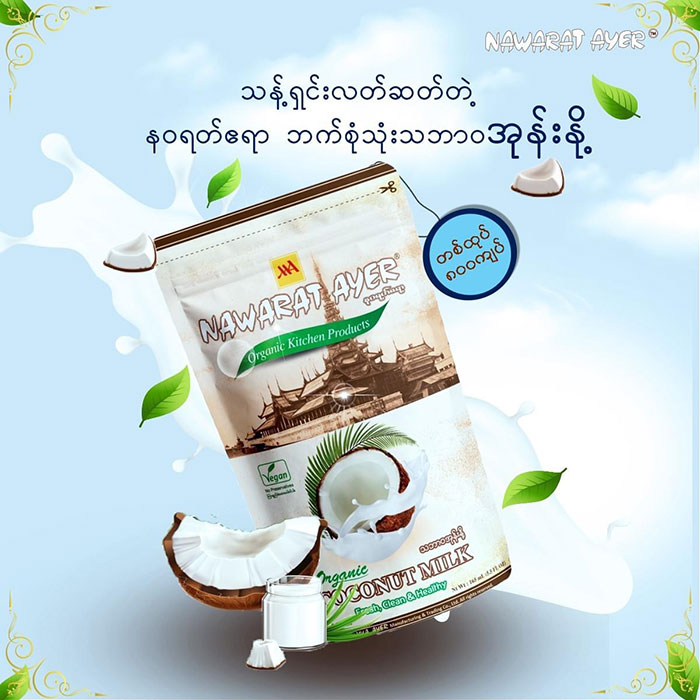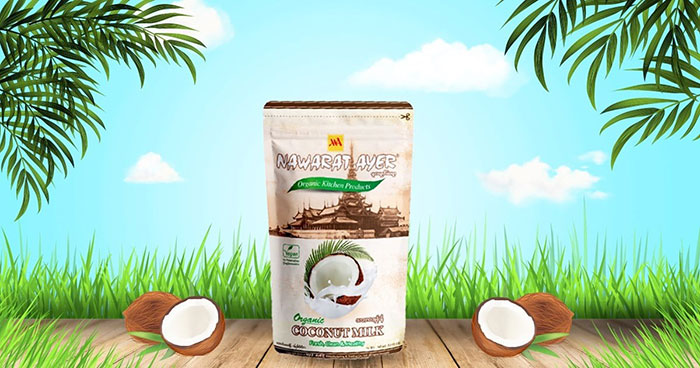 Product Description - Fresh Coconut Milk
Nawart Ayer fresh coconut milk comes from the flesh of mature brown coconuts. It had a thick consistency and a rich creamy texture. It is used in many traditional cuisines and desserts around the world.
Product Description - Crispy Coconut chips
CoCo coconut chips which are roasted in an oven until they are dry and crisp. Keto and low-carb devotees know crispy flakes of coconut are great way to satisfy the salty, sweet, crunchy craving of potato chips without the starchy carb overload. Available three flavors; Original, Chocolate, Caramel.
4. CO CO SNACKS AND JUICES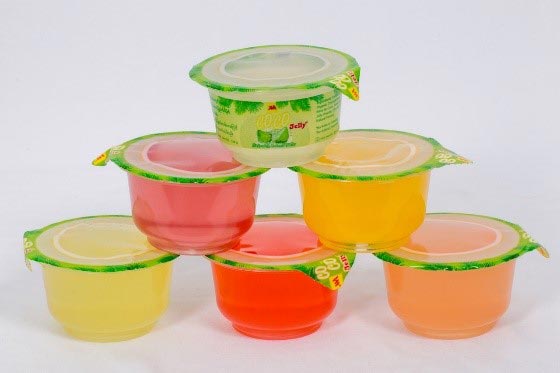 COCO Snacks & Juices are made with less added sugar and promote more natural ingredients. Some ingredients even include natural coconut water, coconut flour and desiccated coconut which are all 100% certified organic. The products are processed at ISO 22000, GMP and HACCP certified facility situated at Yangon, Myanmar.
Product Description - CoCo Nata De Coco Drinks (Nt Wt: 350ml)
CoCo Nata de coco drink are made with less sugar purpose and include fiber rich nata de coco. Available five flavors; Strawberry, Grape, Pineapple, Lychee and Orange.
Product Description - CoCo Jam ( Nt Wt: 280g)
There are three difference choices under CoCo Jam; 70% Fruits Strawberry Jam, 80% Fruits Sein Ta Lone Mango Jam and Organic 100% Coconut Jam. CoCo Jam is vegan product and less in sugar. Free from preservative and coloring.
5. MYA AYER HAIR OIL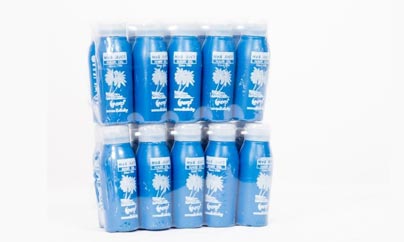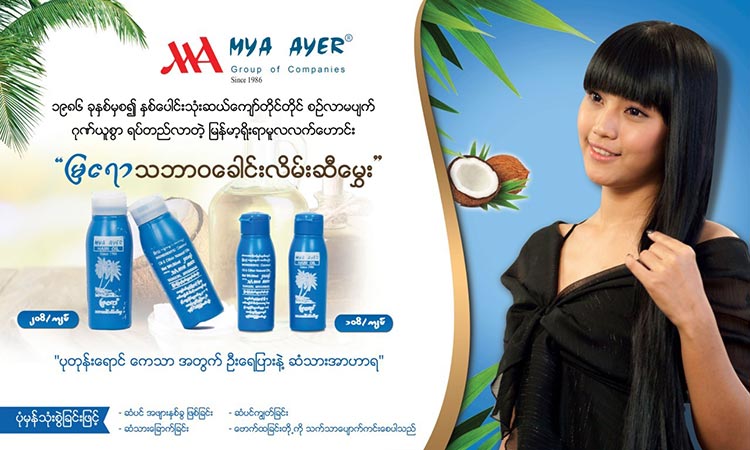 As mentioned in 'About Us', we started our business in 1986 by manufacturing Copra Coconut Oil, which is mainly used for hair care in Myanmar. Besides it is widely use as main ingredient for soap making. We dominate Myanmar's Copra Coconut Oil market in these products. The Brand Name is "MYA AYER" which is the same as our company name as these are the earliest produces of our company.
Product description - Advanced Hair Oil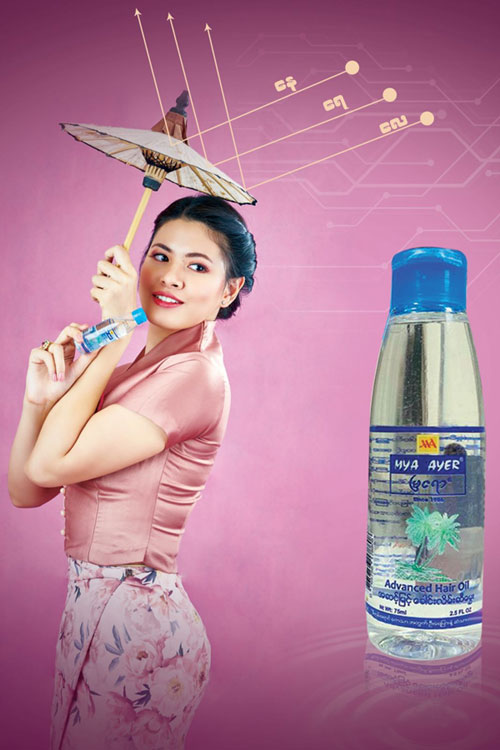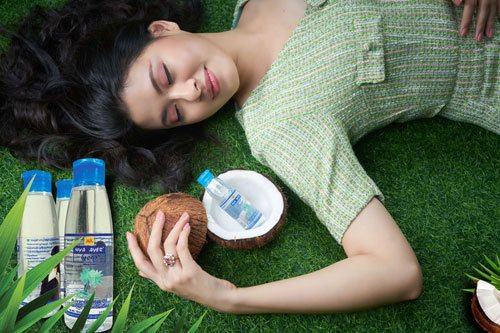 Perfect hair oil for the scalp and split ends which is composed of organic Virgin Coconut oil. The fresh aroma and the light weight oil are the reason why for coconut oil lovers.
6. SHWE AYER SOYA FISH CAKE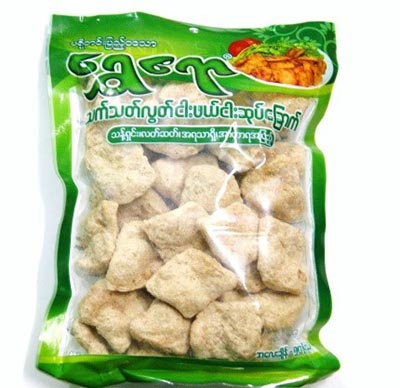 As a country with more than 85% Buddhist population, soya nuggets are quite a popular choice for people who are vegetarians. For the raw material, Non-GMO Defatted Soya Grit is imported from India. It is a health product which is rich in protein.
7. TOE KHAM SHAN TRADITIONAL SNACK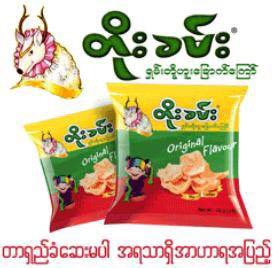 Fried Tofu Flakes are popular snack in Myanmar, which is made from Myanmar Chickpeas. It is rich in protein. The sophisticated Tofu making method is actually originated from Shan people, one of the major ethnic groups in Myanmar.