PROFILE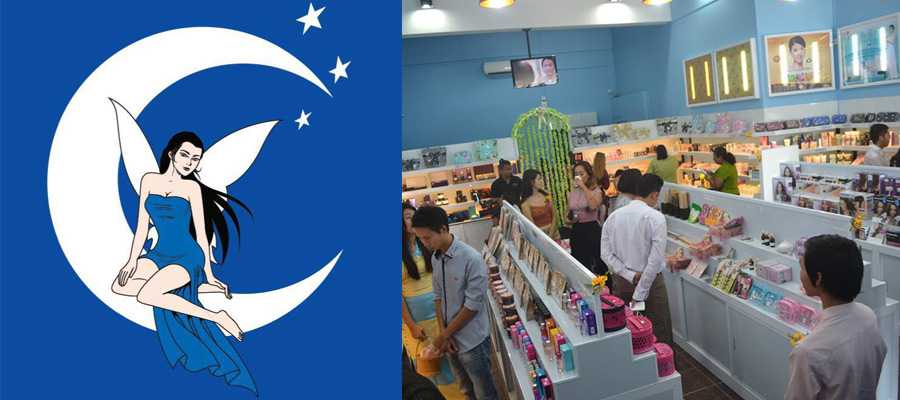 Collections is a unique cosmetic retail shop with its own rights. Opened its first store in March 2017 at Thingangyun Township, Yangon, with side-line objective to promote Mya Ayer Group's own products, such as 'Cocohealth'.
Unlike other cosmetic retailers, it has a clear cut business concept. Collections carefully select Brands by merits, not by their advertisements. Our team reviews and take into consideration of all customer feedbacks before accepting a cosmetic brand at our shop so that we can offer the best possible products for our customers and effectively advise suitable products for them based on their individual skin type.
On top of that, we have our own style of outstanding arrangements for display, top up with our excellent customer service.
VISION
Every Major town in Myanmar must have a Collections.
MISSION
Assist people with their skincare and beauty needs to provide self-satisfaction and confidence.
CORE VALUES
Brilliant Customer Service
Quality and Choice of Products
Qualify Beauty Advisors
Creativity
AVAILABLE BRANDS
Body Care
Viva Cream
Apple C
Apple D
Glow
Super Woman
Beauty Tools
Color Cosmetic
Soomian
ELF
Silky Girl
W7
Life
Cathy Doll
4U2
HT3
Beauty Treats
Sweet Heart
Solar
Loreal
Maybelline
Maxfactor
Nyx
Bella
SAI
VOV
Cosima
Kiss Me
Revlon
3W
Celio
Aspsia
Pigeon
Beauty Treats
Electronic Beauty Tools
Hair Care
April Skin
Petal Fresh
Bulgarian rose
Nano Silk, Petal Fresh
Bulgarian rose
Dr.In
Life
Dr.Organic,
Skin Care
Soomian
Nouveaute
Acnoc
ELF
Petal Fresh
Bulgarian Rose
Total Vitacare
The Body Shop
SK Herbal
Life
Maithong
Le'skin
Klarity
Kracie
Natio
Orle
TT
Gulsha
VOV
Cosima
Neutrogena
Crazy Rumors
Simple
Vaseline
Perfume
Abercrombie & Fitch
Azzaro
Beckham
Banana Republic
Beyonce
Bond No. 9
Britney Spears
Burberry
Calvin Klein
Carolina Herrera
Cerruti, Chloe
Clinique
Davidoff,
Dior
Disney
Donna Karan
Elizabeth Arden
Elizabeth Taylor
Estee Lauder
Fifty Cent
Guy Laroche
Ghost,
Giorgio Armani
Giorgio Beverly Hills
Givenchy
Issey Miyake
Jean Paul Gaultier
Jennifer Lopez
Jimmy Choo
Joop
Juicy Couture
Justin Bieber
Katy Perry Beauty
Lancome
Marc Jacobs
Michael Kors
Moschino
Paco Rabanne
Paris Hilton
Prada
Silky girl
SG, Adidas
Swarovski
Thierry Mugler
Versace